To contact us right now, call (336) 877-5115,
or email us at CustomTinyHomes@Bide-A-Wee.com. If you use gmail or webmail, use this address.

If you use a mail client such as MS Outlook, click on this link.

Would you like to come by and check out the home pictured on this site today?
We are located near Boone, NC on Bald Mountin in Hot Hollar. It's easy to get to from US Hwy 421, a major 4 lane highway. Hardin Road is about halfway between Boone, NC and Deep Gap, NC on US Hwy 421..
Turn onto Hardin Road (there's only one way) and go 4 1/3 miles. Our address is 4335, which in the 911 numbering scheme is exactly four and a third miles from the start of the road.
You can't miss us! There's a Tiny Home right beside the road, and nice Tiny Home factory right behind it. You'll recognize us from the pictures on this website.
You'll experience the joy of one of the few remaining pristine, tree lined, cathedral-like country roads remaining in this area. It's a unique experience you'll treasure, for sure!
It is a good idea to call ahead at the numbers in the page top banner, especially if you would like to go inside and look around up close and personal with a real Tiny Home.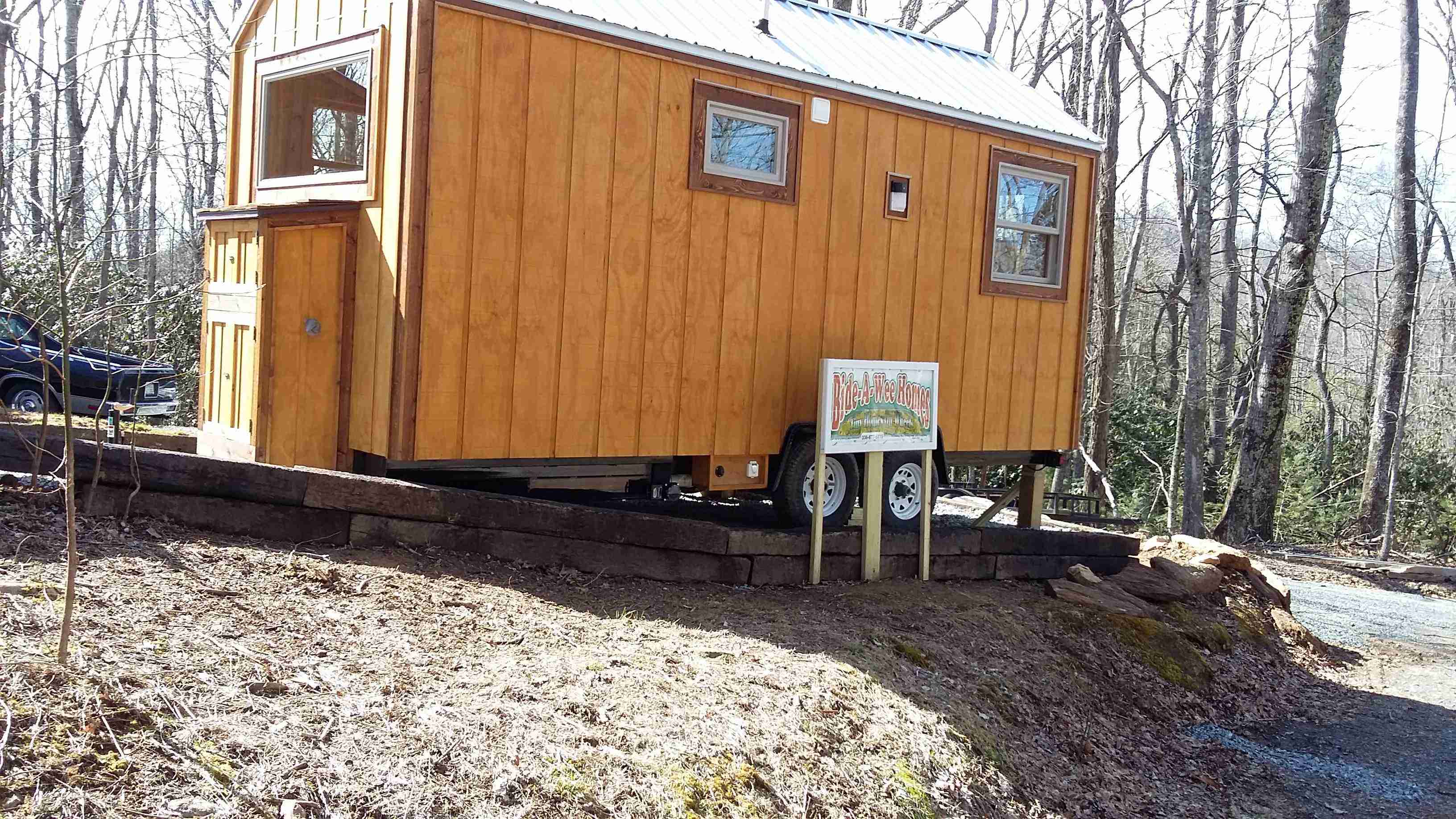 Bide A Wee Homes
4335 Hardin Road
Boone, NC 28607
Information:
(336) 877-5115
Plant Number: (828) 406-6842
Contact Us!
We'd love to hear from you! .